please click on the pages (an interactive guide to everyday life) (2021)
'please click on the pages (an interactive guide to everyday life)' (interactive & photo) Examines menial tasks, scenarios, and interactions with everyday objects through a digitally distorted lens.
depth map(2023)
Combination of video and 3D projected onto plastic sheets, combining into different motives depending on where the viewer is stood.
kisses from the internet (2022)
**"Kisses from the internet" (photo) is a self-portrait on loneliness & isolation in a digital time-age. It explores these themes, in a world where technology is ever-present. An unanswered chat message is used in the beginning, and halfway through to indicate a thematic and aesthetic turning point.
**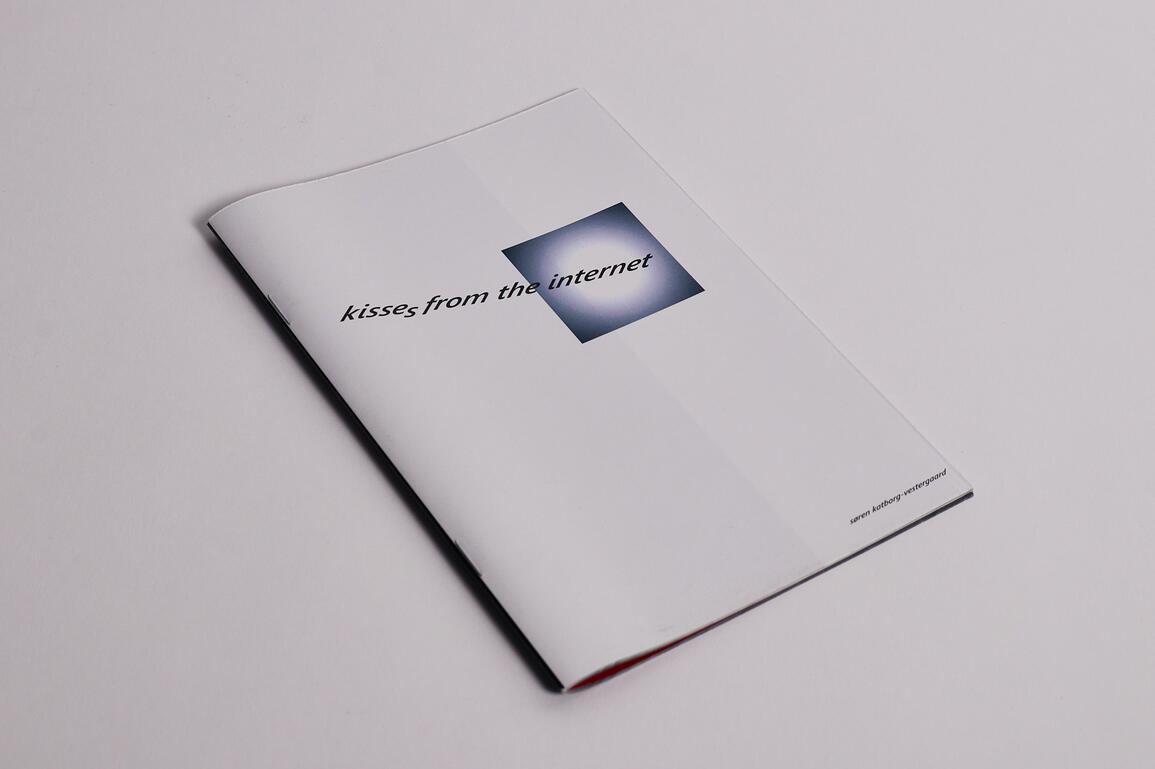 Tokens of profound love (2022)
collaborative work with magnus nygaard, for the group exhibition 'lo<3able', exploring how modern love is expressed through tacky, mass produced tokens.
by using lenticular prints the artwork slightly changes when looked at from different angels
s o m n i u m (2021)
art film made in collaboration with emilia klint
Eva marie rødbro website
website maintenance & restructuring for danish documentarist eva marie rødbro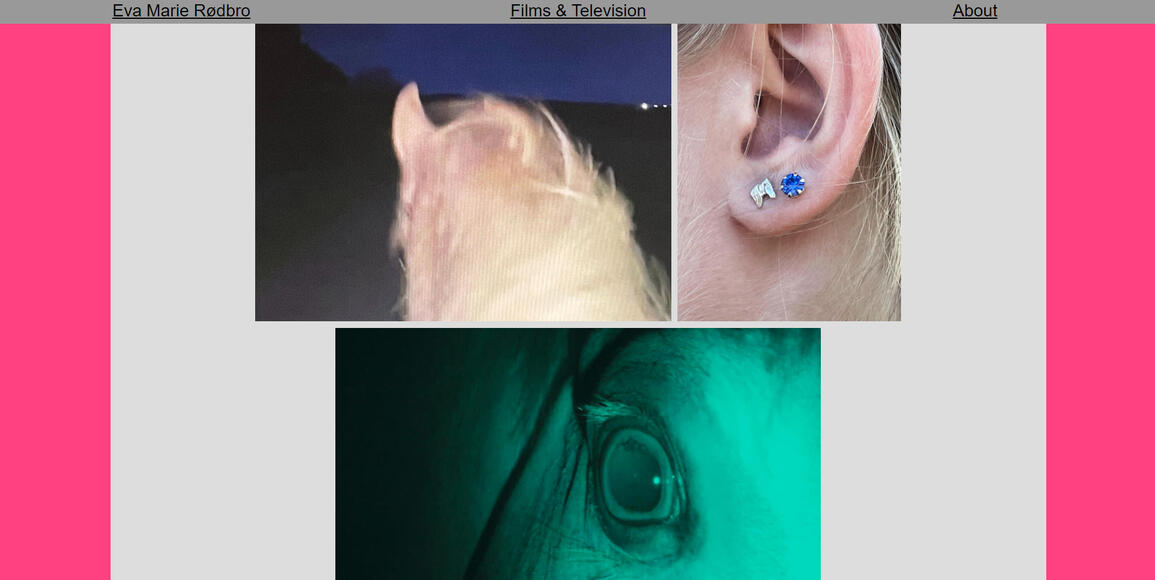 fryd frydendahl website
website maintenance & partial redesign for danish art photographer fryd frydendahl
Art photographer and videographer
based in Copenhagen
ROLf nowotny - 'NOCLIPLILT', vfx
text vfx for danish artist rolf nowotnys documentation of the work 'nocliplilt'
The Ordinary, school project
photo campaign made for school project at next
Photo reportage from 'ungdommens folkemøde 2022'
photographic report documenting ungdommens folkemøde 2022 for school project at next
Réviv studio campaign
photo & video campaign for réviv studioStyling: Sarah Niamh
Visual identity: Sarah Niamh og Søren Katborg-Vestergaard
Models: Dana Alshihaby, Isabéal Twomey, Isaac Twomey & Mathilde Elia
Søren Katborg explores human perceptions of and interactions with technology through their artworks, ranging from photography and video to digital/interactive and 3D art. Inspired by internet culture, digital existences, and the trans-humanist opportunities of technology, their work often examines the fringe limitations of technologies, old and new, and how we interact with them.
Exhibitions2023Kmmunity Collection Box - Group Exhibition, byhaven2022Fatamorgana spring exhibition 2022 - group exhibition, Den tredje håndsolstorm - group exhibition, paper collectiveLo<3able - Group exhibition, springbrættet 6aFatamorgana fall exhibition 2021 - group exhibition, urban132021over jorden - group exhibition, haven20
educationkunsthøjskolen i holbæk spring 2023next, photography basic course fall 2022fatamorgana, The Danish School of Art Photography fall 2021 - spring 2022Det frie gymnasium, stx fall 2017 - spring 2020Østhimmerlands Ungdomsskole fall 2016 - spring 2017
linksPolitiken (3/3-23) - Kan man kalde det målrettet leg? på kunsthøjskolen holbæk drømmer eleverne stortSEIN (18/8-21) Plastik